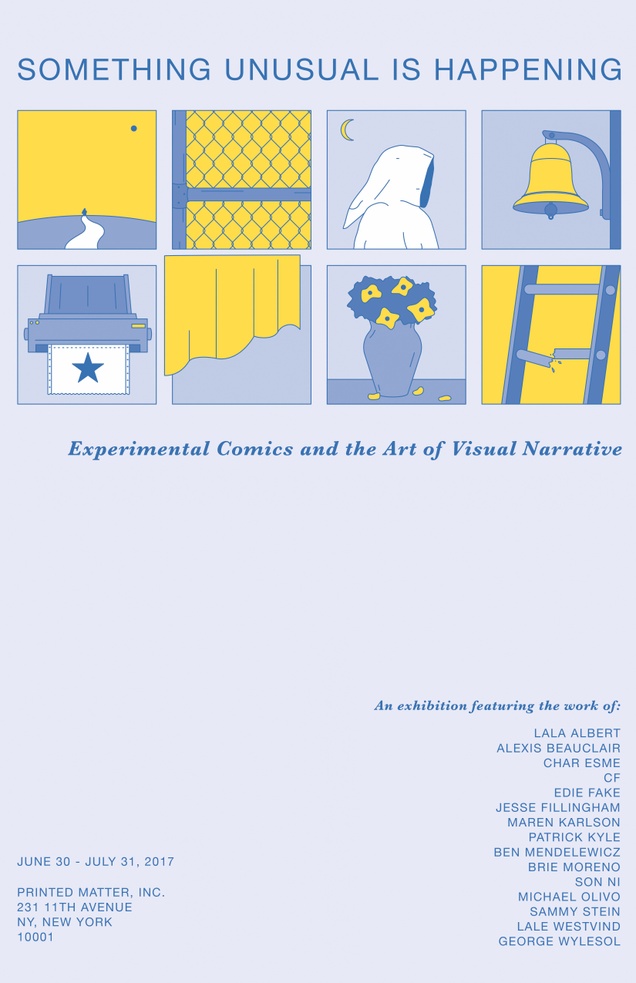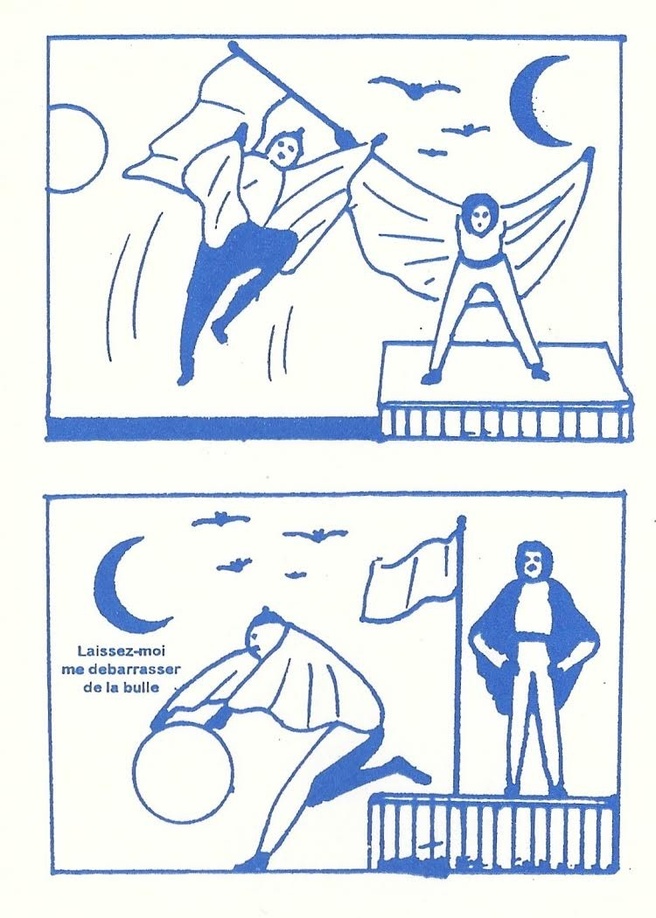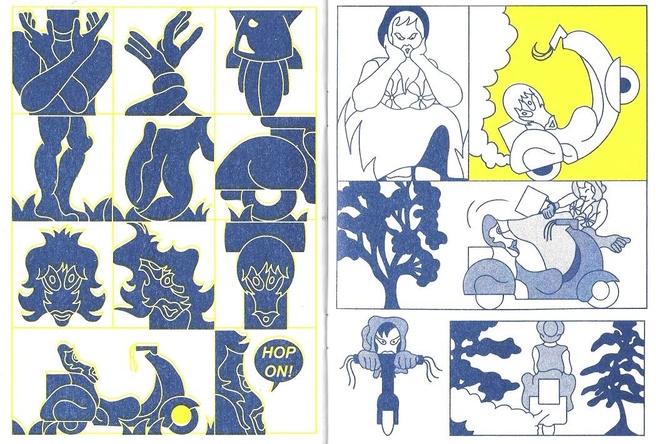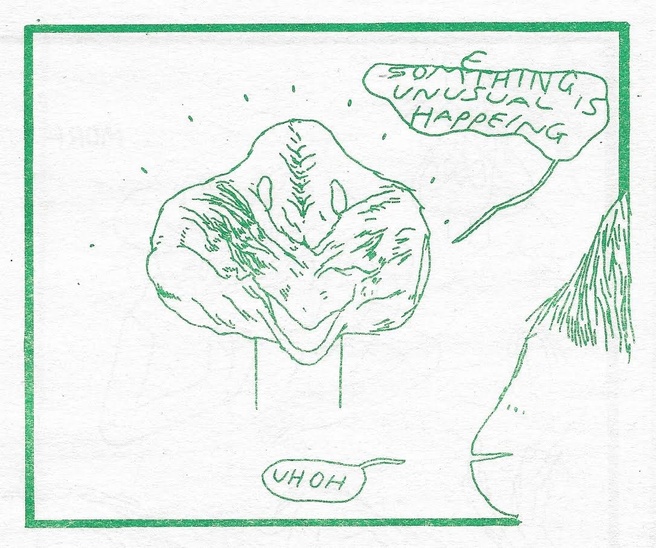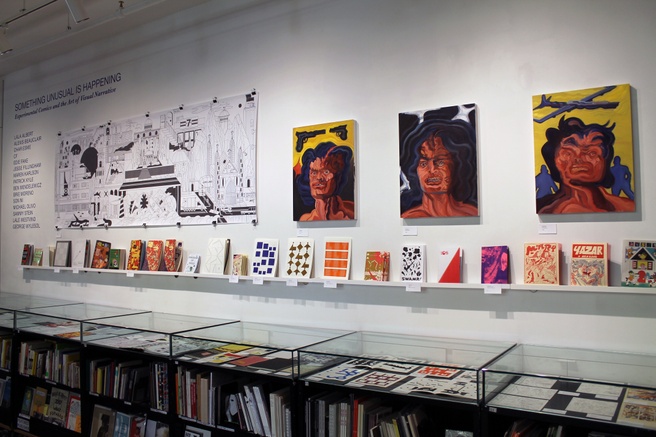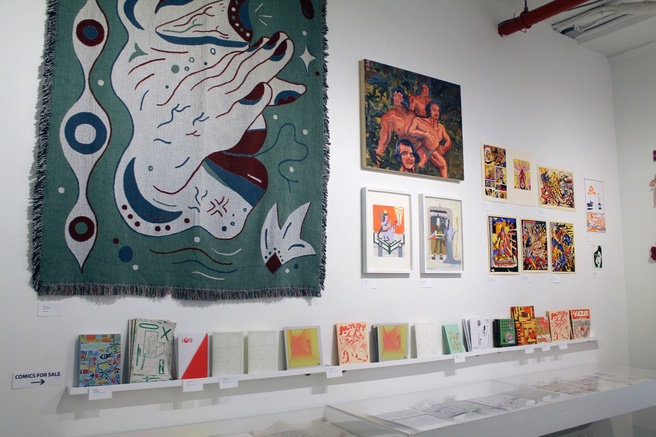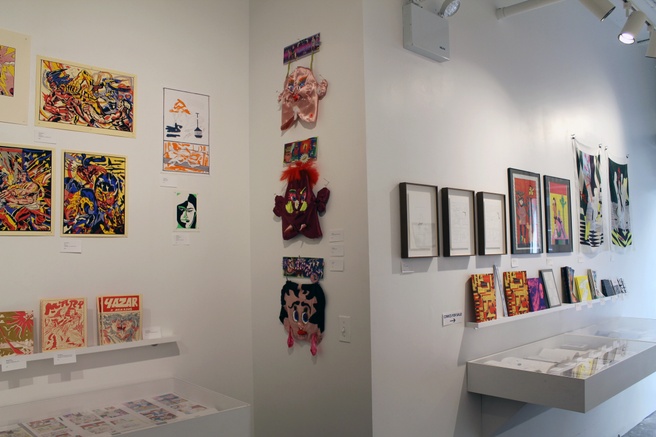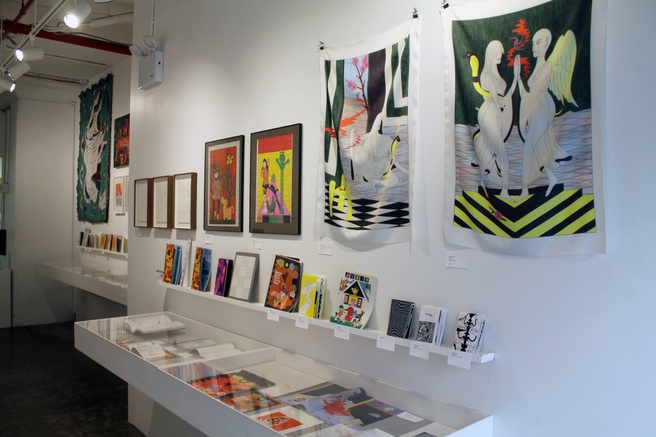 Event
Exhibition
Something Unusual is Happening
Experimental Comics and the Art of Visual Narrative
Printed Matter, Inc. is pleased to present Something Unusual is Happening: Experimental Comics and the Art of Visual Narrative, a group exhibition featuring the work of:
Lala Albert Brooklyn, NY
Alexis Beauclair Buissard, FR
Char Esme Brooklyn, NY
CF Brooklyn, NY
Edie Fake Los Angeles, CA
Jesse Fillingham Los Angeles, CA
Maren Karlson Berlin, DE
Patrick Kyle Toronto, CA
Ben Mendelewicz Brooklyn, NY
Brie Moreno London, UK
Son Ni Taipei, TW
Michael Olivo Rutherford, NJ
Sammy Stein Paris
Lale Westvind Philadelphia, PA
George Wylesol Baltimore, MD
The exhibition will be on view from June 30 – July 31. Join us for an opening reception on Friday, June 30th from 6-8pm, with a special performance by Guntit (Lale Westvind, Laura Perez Harris and Tom Toye)!
Join on Facebook here
Something Unusual is Happening brings together an international group of comics artists and illustrators, hailing from such far away lands as Taipei, Toronto, Paris, and New Jersey. The exhibition includes a dizzying array of comics, zines, posters, and prints in completed form, as well as related rough sketches, notes, ink drawings, mock-ups, and other works-in-process which show the comics in different stages of development.
The publications included in Something Unusual is Happening share a common interest in non-conventional storytelling, with each artist crafting a distinctive form of visual language that departs from the familiar narratives and formats of traditional comic art. The works explore a range of interests and fixations; allegories of personal transformation and enlightenment, cautionary tales of advanced technology, voyeurism and computer surveillance, as well as meditations on the act of comic-drawing itself.
The exhibition puts on display the colorful and often sordid imaginations of the group of illustrators, each building a strange universe for their comic creations to live within: in Private Eyes, Maren Karlson's cloaked, morphing figures cast shadows against dungeon walls, rendered in rich colored pencil; Patrick Kyle's solitary protagonist in Don't Come in Here inhabits an apartment with endless identical rooms and shifting walls, sparingly drawn with minimal line and brushstroke compositions; George Wylesol's work lifts imagery from defunct image-hosting websites from which he creates vector linework in Illustrator, prints, then scans the images to further manipulate their color and texture.
Additional highlights from the show include:
-A complete set of Edie Fake's epic Gaylord Phoenix series, including the latest issue (#7), published by Perfectly Acceptable Press earlier this year. Fake's original pen and ink drawings from issue 7 will also be on view.
-CF's series of thermal printed receipt magazines from his imprint, Clean Sweep.
-Out of print titles from Alexis Beauclair including Sable, Labyrinth, Globe, and Binary compositions, plus a complete set of his minimalist LOTO series.
-Original artwork and for sale copies of Michael Olivo's DCXXXL series, B.I Buke and Fountain.
-Original artwork and for sale copies of Jesse Fillingham's latest comic, Crawl .
-Original marker drawings by Brie Moreno and her latest comic, Mumu and the Silky Road, published by Breakdown Press.
- A selection of out-of-print comics, sketches, and a full run of New Comics Issues 1-10 by Patrick Kyle, with copies of #10 available for sale.
-Sammy Stein's Crayon series, fireworks risograph prints, and new zine, The Turtle Museum, published by Calipso Press (Cali, Colombia).
-Paintings, 4-color screen prints, and risograph comics Joan the Drone Pilot & Mary the Drone and Yazar and Arkadaş by Lale Westvind available for sale.
-Original artwork from Lala Albert's comics R.A.T., and Janus.
-Comics compilations Spider's Pee Paw issues 1 and 2, and Square Dance *at Palms Promenade, co-edited by Char Esme and Ben Mendelewicz
- One-of-a-kind fabric masks by Char Esme and her comics Secret of the Saucers and Politeness Paradise.
- An 8 × 3 ft. poster of an imaginary cityscape by George Wylesol, as well as his out-of-print comics PORN, Ghosts, and Worthless.
-Original panel artwork and comics by Son Ni, including Travel and Computer Says No, published by her imprint nos:books.
-Display copy of experimental comics anthology GOUFFRE, published by Lagon Revue and featuring comics by CF, Lale Westvind, Son Ni, Maren Karlson, Brie Moreno, Alexis Beauclair, and Sammy Stein.
And much, much more! Most works available for purchase.
Something Unusual is Happening borrows its title from the final page of Patrick Kyle's New Comics #10
Co-curated by Leslie Lasiter and Cory Siegler
Poster design by George Wylesol